TFP Fertility Vienna - We Make Families
TFP Fertility Vienna is spart of the globally recognised leading group of fertility centres with the highest success rate in Europe and stands for above-average chances in artificial insemination. To ensure that we continue to achieve excellent treatment successes, we rely on innovative technologies, therapeutic options and internal exchange of knowledge and experience. It is our passion and care that convinces our patients throughout Europe. Our range of services offers a variety of solutions to ensure that our patients are in good hands at every stage of their life. In our patient consultations, we find the right treatment for their individual situation. This allows us to recommend the most suitable procedure and to consistently implement the highest quality standards for our patients. We take time for our patients and accompany them throughout the entire course of treatment.
Our team at TFP Fertility Vienna is characterised above all by many years of experience, competence and empathy.
Your contact is: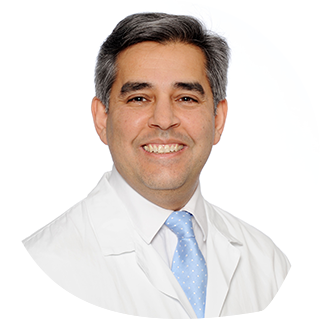 Prof. Dr. med. Kazem Nouri
TFP Fertility Vienna
Specialist in gynaecology and obstetrics, gynaecological endocrinology and reproductive medicine
Medical director of the TFP fertility clinics in Austria and TFP Fertility Vienna
Hadikgasse 82
1140 Vienna
Austria
T: +43 463 89 01 31
Email: wien@tfp-fertility.com
www.tfp-fertility.com