Kinderwunsch Institut Dr. Loimer
The Kinderwunsch Institut Dr. Loimer in Linz builds its success on state-of-the-art reproductive medicine coupled with a trusting atmosphere.
Scientifically, we are guided by the highest standards and use the latest technologies.
This applies to the training standards of our staff as well as to all medical equipment, monitoring systems and IVF laboratory technology.
We use a step-by-step approach to diagnosis and treatment concepts, which allows us to apply the most promising individual options for our couples without any loss of time.
Every cog in the "clockwork" of the Kinderwunsch Institut Dr. Loimer is perfectly coordinated: It starts with the training of our staff, the feel-good factor in the institute and the perfect organisational handling, which is evident in the professional therapy and a perfectly organised IVF laboratory.
In recent years, enormous progress has been made in the field of fertility treatment. IVF Naturelle is one of the methods that show great promise.
We accompany our couples through every single medical step on the way to your goal.
Your contact person is: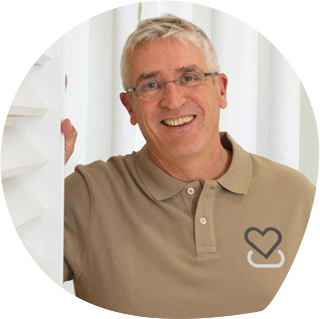 Dr.med. Leonhard Loimer
CEO und ärztlicher Leiter
Kinderwunsch Institut Dr. Loimer, Linz
Promenade 23, 4020 Linz
Tel: +43 732 259700
Mail: leonhard@drloimer.at
https://www.drloimer.at