Competence Network: IVF-Naturelle® Your gentle way to having a baby
The wish to undergo milder infertility treatments has prompted us to develop the so-called "IVF-Naturelle®" technique, a special form of in vitro fertilization. We largely refrain from using hormone stimulation because the natural cycle produces better embryos and is more beneficial to women's health, and probably that of the children. We are a network of centres who specialize in IVF-Naturelle® and are constantly further developing it.
Prof. Michael von Wolff & the teams in Switzerland, Germany, Austria, Italy and Spain are looking forward to meeting you.
NC-IVF becomes an increasingly accepted techniques among scientists and clinicians. Prof. von Wolff was invited by a well known scientific journal to write a comprehensive review of this technique. The article was reviewed by blinded experts. Accordingly, the article is an objective description of the state of the art of Natural Cycle IVF.
Read the full length article here.
read more »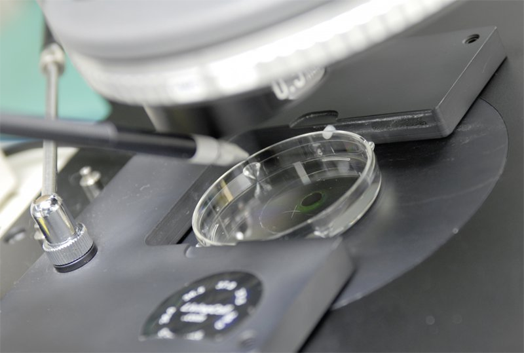 The technique of IVF in a natural cycle is as old as IVF itself. However, over the last decades, IVF techniques have shifted more towards IVF with high-dose hormone stimulation.
IVF in a largely natural cycle, i.e. IVF-Naturelle® as defined by us, is not commonly used and therefore the procedures and treatment results are only partly understood by many.
Saving money by participating in a study