Luteal phase and implantation – the 2 weeks after follicular puncture
After follicular puncture, the follicle develops into the corpus luteum. Accordingly, the 2 weeks after the puncture are called the luteal phase. The implantation of the embryo takes place about 7 days after egg collection.
In traditional IVF, luteal hormones are administered during the luteal phase. Vaginal suppositories are usually given. These luteal hormones are harmless to you, but often unpleasant and annoying.
Our studies have shown that in most cases IVF-Naturelle® does not require luteal hormones. The luteal phase of IVF-Naturelle® is therefore completely natural and the embryo implants under the influence of your natural hormone production.
A pregnancy test in the form of a blood test is usually performed 14 days after follicular puncture.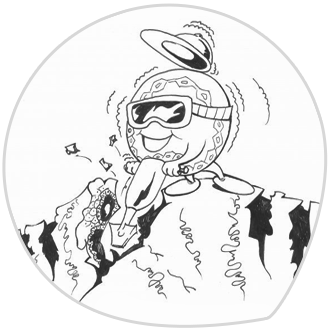 Graphic: ©Dr. Florian Lenz & Prof. Dr. Michael von Wolff