Follicular phase – the 2 weeks before follicular puncture
In IVF-Naturelle®, you generally do not take hormones during the follicle's maturation phase. Follicle maturation occurs naturally, and your ovary selects the best follicle itself.
The first consultation takes place on the 9th to 11th day of the cycle. During this appointment, an ultrasound scan and blood test are performed. Based on the blood tests results, the time of ovulation can usually be predicted on this day, and a second consultation is no longer necessary.
Patients who live further away from the specialist centre can have an ultrasound and blood tests performed in their own local obstetrician and gynaecologist's practice and have the result sent by e-mail or fax. The blood test results should be available by the afternoon of the day on which the ultrasound was performed. Consequently, patients who live further away can also be treated in our specialist IVF-Naturelle® centres.
If necessary, various steps can be taken to better control ovulation. Forecasting ovulation and the individual steps taken to control ovulation are at the heart of a successful IVF-Naturelle® programme and determine a low or high success rate.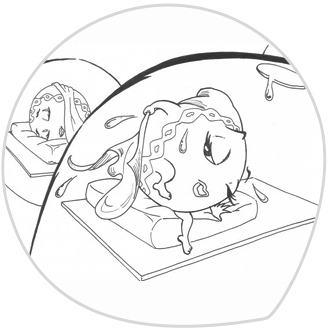 Graphic: ©Dr. Florian Lenz & Prof. Dr. Michael von Wolff