Bonner Bogen fertility clinic - WE`RE HERE FOR YOU
Many questions and concerns arise when trying for a baby. At times like these, trust and reliability are of utmost importance.
We take time for you and your individual circumstances. Here at Bonner Bogen fertility clinic you have a contact person who will get to know you personally and who is there to lend a friendly ear and advice when you need it. The clinic proprietors are always here for you, to inform, support and advise you. Our small, highly-motivated team is here to look after you. In the pleasant, discrete clinic environment you can relax and focus entirely on fulfilling your greatest wish.
Your contact persons at the Bonner Bogen fertiliy clinic are: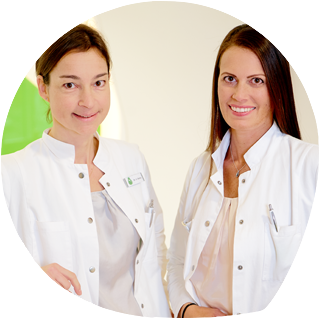 Dr. Eva-Maria Boogen & Dr. Ulrike Bohlen
Joseph-Schumpeter-Allee 1
53227 Bonn
www.kinderwunschzentrum-bonnerbogen.de
Tel.: 0228-3388200
E-Mail: info(at)kinderwunschzentrum-bonnerbogen.de