Zentrum für Reproduktionsmedizin und Humangenetik in Hildesheim
The centre has been in existence since 1986. We performed the ICSI method for the first time in 1993.
Our spectrum ranges from couples' diagnostics in cases of unfulfilled desire to have children, hormone therapy, intrauterine insemination
(IUI)
in stimulated or non-stimulated cycles to extracorporeal fertilisation, in vitro fertilisation
(IVF)
and intracytoplasmic sperm extraction
(ICSI)
for male fertility disorders. In cases of azoospermia (no sperm in the ejaculate), we offer testicular sperm extraction
(TESE)
or insemination with donor sperm
(AID)
. Donor sperm therapy is also offered for lesbian couples.
For young patients prior to chemotherapy and radiation, we offer fertility prophylaxis
(FertiPROTEKT)
by means of cryopreservation of egg and sperm cells, if necessary of ovarian and testicular tissue. If required, we also carry out the cryopreservation of oocytes for women who can only realise their wish to have a child at a later date
(social freezing)
.
The special feature of our centre is the combination between reproductive medicine and our Department of
Human Genetics
(www.Humangenetik-Hildesheim.de).
With over 33 years of experience and a high-performance, highly motivated team, we have been able to achieve an above-average pregnancy and birth rate. For example, the birth rate for the ICSI method in 2017 was 34.5 % (average QS-Repromed: 21.3).
Since 2019, we have been able to initiate a generational change with Jan-Simon Lanowski, MD.
As we have also been performing the gentle IVF/ICSI method with minimal use of medication for a long time, we are now pleased, through the initiative of Prof. von Wolff, to be part of the network
IVF naturell
(https://ivf-naturelle.de)
.
Information about our team can be found on our homepage.
Your contact persons are: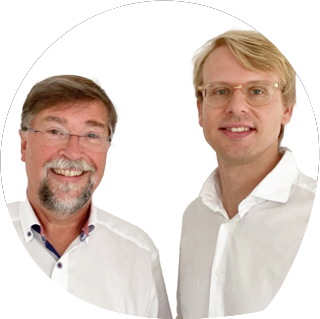 Dr. med. Georg Wilke
Dr. med. Jan-Simon Lanowski
Dr. med. Notker Graf
Zentrum für Reproduktionsmedizin und Humangenetik
Gartenstrasse 18-20
31141 Hildesheim
Tel. 05121 20679-0
Fax: 05121 20679-11
www.kinderwunsch-hildesheim.de