naturISTHAR Barcelona - Pioneros en Fertilidad Natural
NaturISTHAR is an independent clinical special division for Integrative Reproductive Medicine, in close collaboration with the Institute for Reproductive Medicine Cefer, in Barcelona, ​​Spain. The department consists of TCM experts and specialists in re-medication. We offer new and integrative solutions for our patients by combining WS-TCM and Naturopathy for Repromedizin together with conventional reproductive medicine.
Every case is special and unique for us. We are experts specializing in individualized solutions in difficult complex cases, such as low oocyte reserve, PCO syndrome, OAT syndrome, and habitual abortion.
We orientate ourselves in the direction of spontaneous pregnancy by means of holistic natural healing methods as well as treatment by advanced reproductive medicine. We specialize in Minimally Invasive IVF, Natural Cycle and Mini IVF, with special emphasis on reproductive immunology. As a patient, you can always be accompanied by holistic naturopathic treatments before, during and after each ART treatment.
Our holistic approach to infertility includes:
Acupuncture
Plant decoctions and other dietary supplements
Diet and nutrition
Systematic autoregulation therapy
Life style advice
If necessary, we also offer psychology and psychotherapy for our patients in case of unfulfilled desire for children, coaching, sex therapy, as well as family and couples therapy.
----------------------------------------------------------
Your contact persons are:
Sra. Esther Ibarrola Torres
info@naturisthar.com
Tel.: 0034 935830872 | Mov.:0034 619973119
www.naturisthar.com
Dra. Mónica Redondo Ania
info@dramonicaredondo.com
Sonia Mercader Casals
info@institutocefer.com
Tel.: 0034 932546070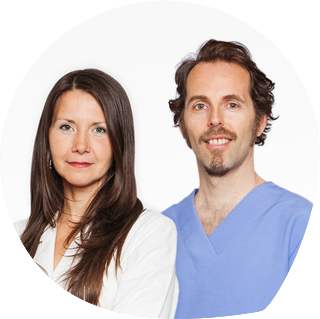 ----------------------------------------------------------
naturISTHAR Barcelona


Passatge de Forasté, 2 Bis, at 1ª. 08022 Barcelona

Institute of Reproductive Medicine CEFER

Located in the hospital - Centro Médico Teknon
Carrer de la Marquesa de Vilallonga, 12, office complex (despacho) 21. 08017 Barcelona
----------------------------------------------------------