NATUVITRO IN BARCELONA
Our medical director, Dr. Markus Nitzschke, is presently the only German born Double board-certified IVF Specialist in Spain. During his training at the renowned Inselspital in Bern between 2009 and 2010, he played an essential part of Prof. Dr. Michael von Wolff's innovative team and made significant contributions to the development of IVF-Naturelle.
After many international experiences and opportunities with some of the leading IVF Specialists in the field of low ovarian reserve, Dr. Osamu Kato in Tokyo and Dr. John Zhang in New York, to name a few, Dr. Markus Nitzschke became interested in applying the techniques of IVF-Naturelle to patients with low ovarian reserve, where conventional IVF stimulations are not successful anymore.
Your contact person is: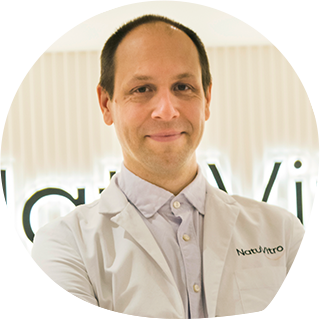 Dr. med. Markus Nitzschke
Travessera de les Corts, 332
08029 Barcelona l Spain
Tel: +34 936 555 888
WhatsApp: +34 602 25 63 83
E-Mail: julia@natuvitro.com